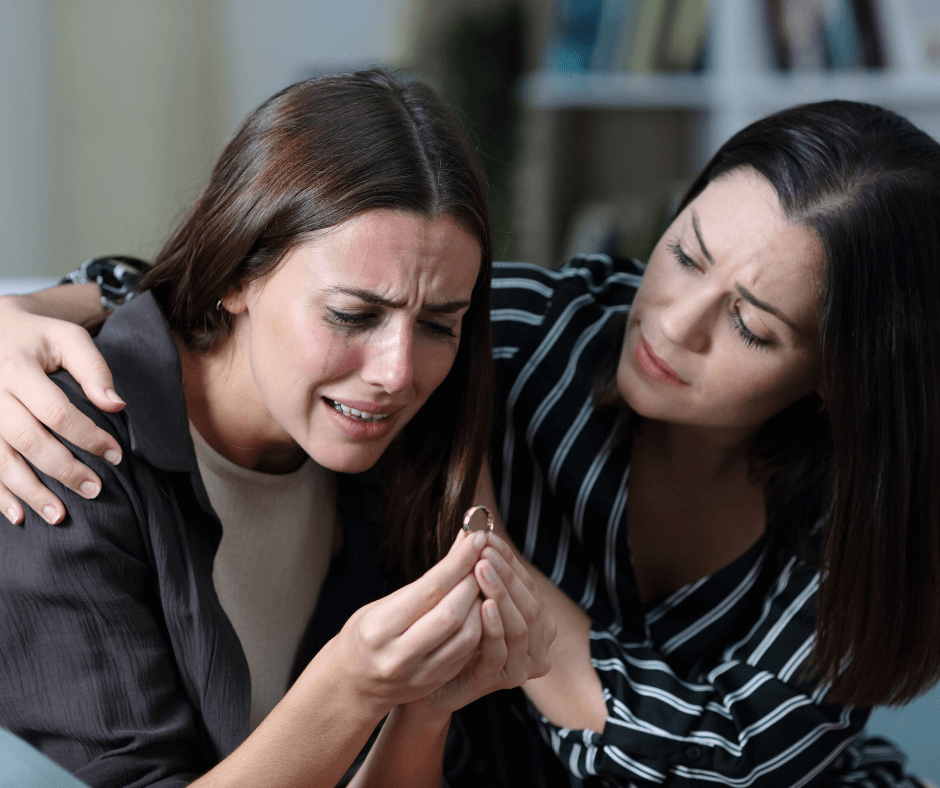 Tips on Consoling Someone Who Has Experienced a Loss
By Jack Tyrell, VGH Volunteer
What happens when we experience a loss?
Loss is what we experience when something is taken from us. Relatively common losses include the loss of a job, a pet, a pregnancy, a relationship, a loved one, good health, or even the loss of a dream. If we lose something that we value, the natural responses can include disbelief, anger, and great sadness.
Experiencing any form of loss can impact our mental well-being. Because of this, it is important to reach out to those who are experiencing a loss to show our support and make sure they know they are not alone. Helping someone through a loss can be a challenging assignment, but it is also an act of humanity that makes a huge difference; actions like this make the world a better place. It can be very intimidating to know what to say or do when someone has experienced a profound loss, but with this list of Do's and Don'ts you should be well prepared.
Things to Do:
Reach out.
Ask if they want to talk and accept their response.
Check in often.
Be empathetic and supportive.
Understand that everyone grieves differently and for different amounts of time.
Understand that you may not understand exactly what they are going through.
Be willing to sit in silence; sometimes they just need to know someone is there.
Acknowledge their feelings.
Acknowledge the situation.
Offer help in practical ways.

Offer to help with errands and chores.

Show continued support.
Watch for symptoms of depression and voice your concerns if you see anything. Be prepared to provide recommendations to mental health supports such as Winnipeg's Mobile Crisis Line (204-940-1781), or Canada's Suicide Prevention Service (833-456-4566; SMS 741741).

Things Not to Do:
Don't let your anxieties stop you from reaching out. Unless people reach out, the grieving person can feel abandoned in addition to their grief.
Don't force them into a conversation if they are not up for it but do let them know you are there when they are ready to talk.
Don't try to fix everything.
Don't try to compare your experience to theirs.
Don't force them to see silver-linings.
Don't diminish their feelings or the situation.
Remember, you don't have to be perfect. Be patient with yourself if you feel inadequate. Chances are your efforts will still make a big difference in the life of someone who is suffering with their grief.
References
Baker, M. (2020). How To Support A Loved One with Depression. Retrieved from
https://thedepressionproject.com/school/books/how-to-support-a-loved-one-with-depression
Psoriatic-athritis.com Editorial Team (2018, March 30). How Can I Help? Tips (and Resources!) for Supporting Someone with PsA. Retrieved from https://psoriatic-arthritis.com/living/tips-resources-support-relationships/
Hoggart, A. (2018, January 26). 21 Ways to Help Someone You Love Through Grief. Retrieved from https:// time.com/5118994/advice-for-helping-grieving-friend/
How to Support a Partner with Depression. (2020, May 08). Retrieved from https://www.raq.org.au/blog/how-support-partner-depression
Melinda. (2020, September). Helping Someone Who's Grieving. Retrieved from https://www.helpguide.org/articles/grief/helping-someone-who-is-grieving.htm