Welcome to Victoria Hospital
It has come to our attention that the Victoria Hospital name (located in Winnipeg, Manitoba) is being used in recruitment scams. Recruitment scams are increasingly being carried out online through false job advertisements, job websites, or through unsolicited emails/letters of offer, pretending to be from a legitimate company such as the Victoria Hospital. 
You can access a list of legitimate career opportunities with the Winnipeg Regional Health Authority including the Victoria Hospital by visiting  WRHA Careers. 
COVID-19 Information
For up to date resources related to COVID-19 please visit the Province of Manitoba's website.
Visitor Access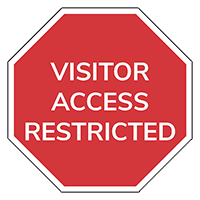 To ensure the safety of your loved one and our staff, visitor access is currently restricted.
Fully vaccinated essential care partners will be admitted. Please speak to your loved one's care team if you have questions about other approved visits.
Those approved to visit must pass screening for COVID-19 symptoms and exposure.
Thank you for your patience and understanding as we take every measure to protect you, your loved one and our staff.
Screening
When you arrive at the hospital, there are 2 points of entry, the front door and the door to our Urgent Care. At both of those entrances, we have individuals who screen everyone on arrival. Please be prepared to be asked questions to be sure you meet health criteria to enter the facility. If you are approved for a social visit, please be prepared to present proof of vaccination.
Mask Usage
Masks continue to be required throughout the hospital. As you arrive at the hospital our wonderful group of screeners will present you with a new mask to replace the mask you are wearing. Although the COVID-19 vaccines have been proven to be very effective, there is still risk that a fully immunized individual can either contract or spread COVID-19. The use of masks within the facility help protect our patients, clients, staff and visitors from both exposure and the need to isolate.
Vaccine Eligibility
For information about the vaccine, including who is currently eligible, visit manitoba.ca/vaccine.
Testing
For details and testing locations, visit the Province of Manitoba's COVID-19 Testing website.
---
About us
On behalf of the entire health care team, welcome to the Victoria Hospital website, a proud member of South Winnipeg.
An operating division of the Winnipeg Regional Health Authority (WRHA), Victoria Hospital (VH) is a community hospital located in south Winnipeg and offers a wide range of inpatient and outpatient services, including:
Urgent Care
Low Acuity Units
Geriatric Rehabilitation
Day surgery
Endoscopy services
Mental Health Services
Bariatric Surgical Care
We know that exceptional care involves more than good medicine. That is why our concern for you extends to every part of your stay. It is our goal to provide you with the best care possible and make your hospital experience comfortable.
The WRHA is in the process of consolidating health services in our Healing our Health System Plan. This plan focuses on consolidating services in order to maximize expertise and the focus of care ensuring more timely access to the right services.
Visit http://healingourhealthsystem.ca/ for more information on where to go for care or for more information on the changes in Winnipeg. Also feel free to contact the VH Patient Relations Office at 204-477-3419 if you have any questions.
For VH or patient inquiries, please call 204-269-3570 and we are happy to direct your call.