Welcome to Victoria General Hospital
COVID-19 Information
Visitor Restrictions in Place
Effective November 2, 2020, visitor restrictions are in place as outlined in the public health orders. Exceptions will be made on a case-by-case basis for long stay patients, and patients receiving end-of-life care. The care team will advise each patient/family of their visitation status. We appreciate your understanding of this difficult restriction, and encourage you to maintain contact with loved ones through phone, our well-wishes program (see the top right corner of this page), and virtual visits. We look forward to welcoming visitors back to our hospital.
---
COVID-19 Outbreak Notification
(Update:  Monday, November 23, 2020)
Victoria General Hospital is continuing to address an outbreak of COVID-19 linked to our 5N and 5S family medicine units. To date 43 patients and 38 staff have tested positive for COVID-19 associated with this occurrence. There is now a second outbreak on Unit 4South, our Geriatric Rehabilitation Unit where 8 patients and 4 staff have tested positive for COVID-19. There are a total of 13 deaths associated with these outbreaks.
On behalf of Rachel Ferguson, the Victoria General Hospital COO, and all of the staff and physicians at VGH, we extend our deepest condolences to the patients and their families who have been impacted by these outbreaks. Please be assured our team is working around the clock to contain the virus and to provide the safest possible environment for patients and staff.
Outbreak protocols have been implemented at the hospital to ensure the ongoing protection of patients, staff and visitors. Anyone potentially exposed is being identified and directed to self-isolate and, if necessary, will be tested as we investigate the origins of the transmission.
To help stop the spread of COVID-19, the following measures have been implemented:
Restriction of visits to the units as per the provincial guidelines. We encourage families to continue virtual visits with their loved one.
These measures continue:
Enhanced environmental cleaning and disinfection of high touch surfaces.
Ensuring the proper use of Personal Protective Equipment, including donning and doffing of equipment.
Ensuring physical distancing on units and common areas.
Promoting proper hand hygiene practices.
Victoria Hospital remains open. Clinics and procedures continue as usual.
We would like to assure the community we are doing everything we can to contain the transmission of COVID-19 at our facility. Our efforts continue to keep patients, staff and our community safe.
Regular updates will be provided on this web page as the situation unfolds.
---
Be sure to visit the Province of Manitoba website for the information and resources related to COVID-19.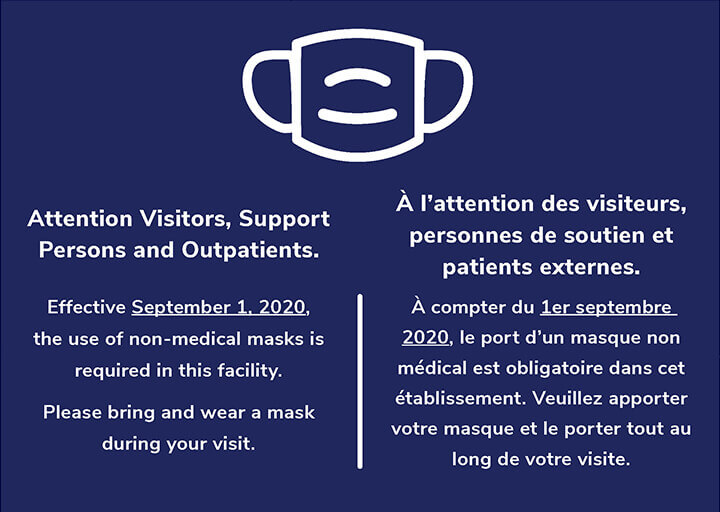 ---
About us
On behalf of the entire health care team, welcome to the Victoria General Hospital website, a proud member of South Winnipeg Integrated Health & Social Services.
An operating division of the Winnipeg Regional Health Authority (WRHA), Victoria General Hospital (VGH) is a community hospital located in south Winnipeg and offers a wide range of inpatient and outpatient services, including:
Urgent Care
Low Acuity Units
Geriatric Rehabilitation
Day surgery
Endoscopy services
Mental Health Services
Bariatric Surgical Care
We know that exceptional care involves more than good medicine. That is why our concern for you extends to every part of your stay. It is our goal to provide you with the best care possible and make your hospital experience comfortable.
The WRHA is in the process of consolidating health services in our Healing our Health System Plan. This plan focuses on consolidating services in order to maximize expertise and the focus of care ensuring more timely access to the right services.
Visit http://healingourhealthsystem.ca/ for more information on where to go for care or for more information on the changes in Winnipeg. Also feel free to contact the VGH Patient Relations Office at 204-477-3419 if you have any questions.
For VGH general or patient inquiries, please call 204-269-3570 and we are happy to direct your call.