History
Victoria General Hospital, as a health care institution, has been in existence since 1911.In November, 1911 Dr. Thomas Beath, in conjunction with a number of other physicians, established Victoria Hospital Limited.
The new building, which was of advanced construction for its time, was located on River Avenue and Rose Street.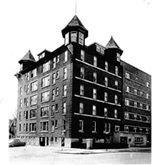 In the summer of 1964, government approved plans to rebuild Victoria General Hospital in a new location in the general area of South Winnipeg. In November, 1964, the Hospital's Board of Trustees approved the purchase of a parcel of land in Fort Garry, specifically 2340 Pembina Highway.
Construction began in the spring of 1969 and in January, 1971, patients were moved from the old Victoria Hospital.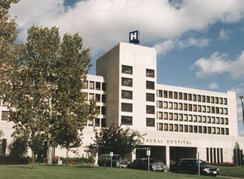 Forty-five years later, Victoria Hospital is well entrenched in South Winnipeg.
Two major capital projects have been completed in recent years, resulting in a redeveloped Emergency Department and new Buhler Cancer Centre.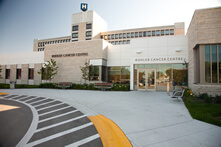 In April 2013 the Victoria General Hospital became owned and operated by the WRHA and joined South Winnipeg Integrated Health and Social Services.
This involves a partnership with the community health and social services for Fort Garry/River Heights that are offered at ACCESS Fort Garry.