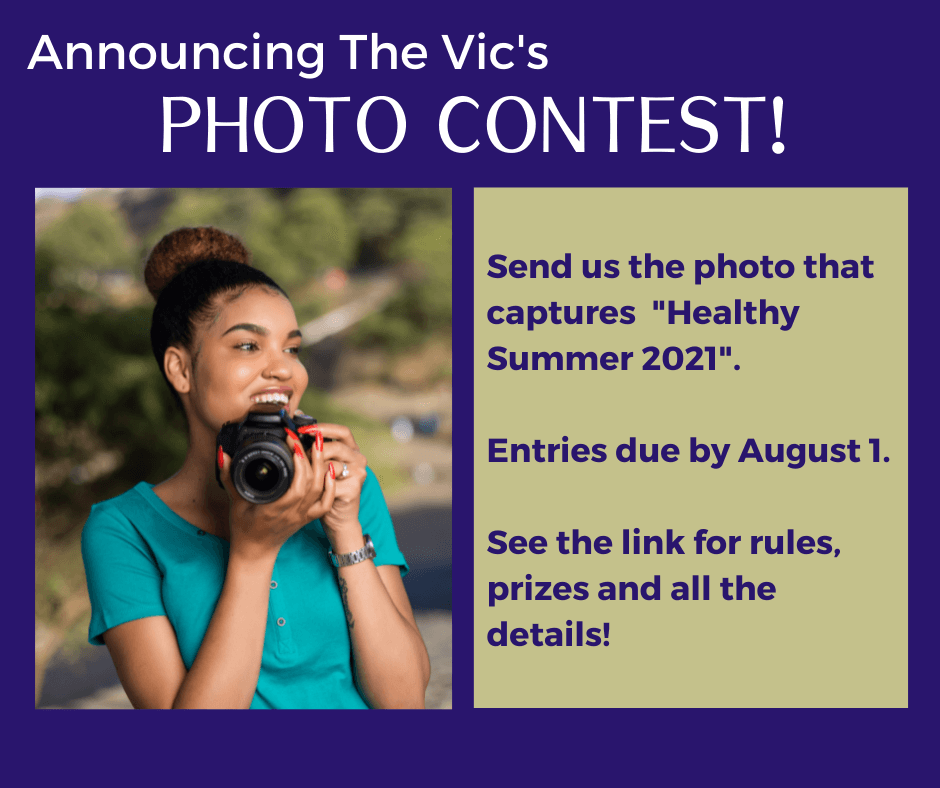 The Victoria General Hospital Contest: Healthy Summer 2021
Rules & Submission Information
In order be eligible for participation in this competition, you must:
Take an original photograph.
Send your photo by email to socialmedia@vgh.mb.ca by August 1, 2021. Be sure to include the three required pieces of information (outlined below in the "Information" section).
By entering the contest, you are agreeing to the following rules:
The contest is open to all residents of Manitoba, except for the Judges and members of their immediate families.
You may only submit 1 entry per person.
The photograph submitted must be your original work.
The photograph must not violate the privacy or personal health information of any person.
Content alteration of digital files is not acceptable. Cropping of photographs and tonal or colour corrections are permitted.
The submitted photo must be a maximum of 3 MB and submitted in .JPEG or .PNG format.
By submitting your entry, you agree that Victoria General Hospital may publish your photograph on its social media accounts, along with your full name, and any part of the descriptive paragraph you also submitted.
By submitting your entry, you agree that you understand that this contest is in no way sponsored, endorsed, administered by or associated with Facebook, Instagram, or Twitter, and you agree to a complete release of Facebook, Instagram, and Twitter from any claims.
A small committee of judges will choose 5 winners based solely on the image and the written submission. The first-place winner will receive a gift certificate for $100 to the Victoria General Hospital Gift Shop. The four runners-up will each get a gift certificate for $25 to the Victoria General Hospital Gift Shop.
Winners will be notified by email by August 30, 2021.
Information to be submitted with your photo:
Photographer's Name
Photographer's Email Address
Describe, in a paragraph of 250 words or less, why this photograph captures the theme "Healthy Summer 2021".