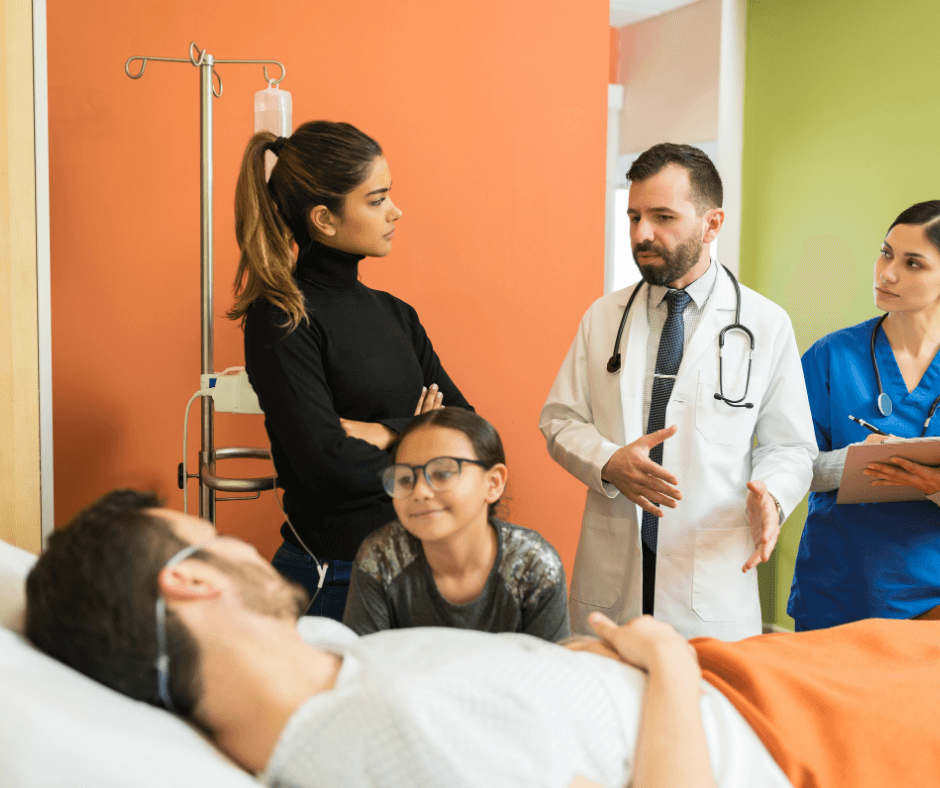 Questions to Ask When Your Loved One Is in the Hospital
Corine Poirier, Patient Relations Officer
Time in the hospital can be physically and emotionally taxing. Patients are at their most vulnerable and they need the support of the people who know them best. You can help advocate for your loved ones and ask important questions. Here are some questions you should ask the care team:
How and how often can I get updates about my loved one's condition? Asking this question will help you set expectations. Although medical language can sound foreign or complicated, don't hesitate to ask the team to explain things in simple language. Remember you can always ask to speak to the attending physician by asking your loved one's nurse.
Do you have a definitive diagnosis and, if so, what is it? Learn about the diagnosis and possible treatment options. If the doctor not yet have a definitive diagnosis, ask what conditions could be causing the symptoms.
What tests are being ordered and why? Ask what lab and imaging tests have been requested and what those tests are looking for.
What medications have been prescribed? Find out what medications your loved one is taking in the hospital, what the dosage is, why they were prescribed, how long they will need to take it, and what the potential side effects are. Be sure that the healthcare team treating your loved one is aware of all prescription and over-the-counter medications he or she takes, and any allergies or serious side effects caused by medications in the past.
What sort of recovery should we expect? Recovery time can be highly variable. At times, it is too early to know how long recovery will take but asking can help you plan your time and resources. Stay in touch with your loved one's team. They can advise you about next steps.
How can I help with recovery? There may be many ways you can help – for example, bringing pictures to show your loved one, and telling the care team about your loved one's interests and routines. You can also help your loved one stay engaged by reading to them, playing games, or updating them on world news.
What happens after discharge? Will your loved one need more time to recover at home? When should he or she make a follow up appointment with their primary care physician or specialist? How long should they continue taking medications prescribed in the hospital? What signs and symptoms should you look for that could indicate a problem that requires medical attention? Will he or she need any medical equipment at home?
Adapted from: