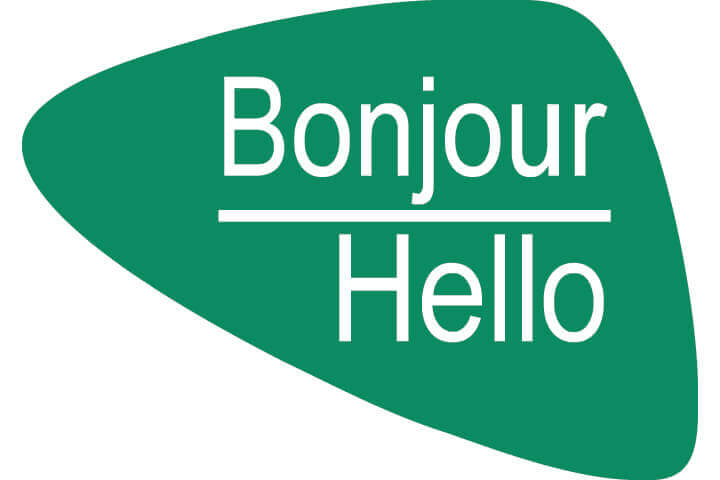 French Language Services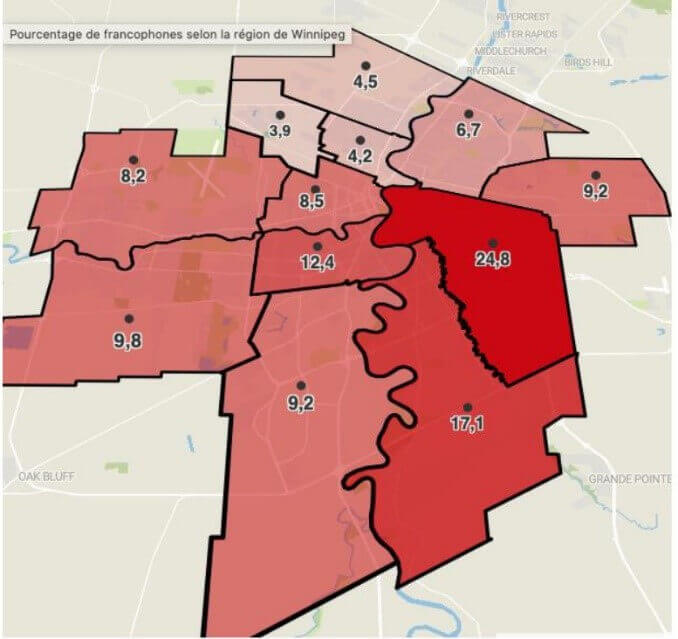 The Winnipeg Health Region's Clinical Consolidation plans (implemented over the past few years) significantly changed the way French-language services are provided within Winnipeg hospitals.
Before Clinical Consolidation, services in French were primarily offered by St. Boniface Hospital (SBH). However, the reorganization of services shifted the designated bilingual (French/English) Geriatric Rehabilitation and lower acuity units from SBH to The Vic along with the Centre de Santé Saint-Boniface (CDS) bilingual family medicine physicians' group and their admitting privileges. The designated bilingual services now found at The Vic are: Urgent Care, Patient/Client Relations, and inpatient beds on the Geriatric Mental Health unit, the Geriatric Rehabilitation unit, and one Family Medicine unit.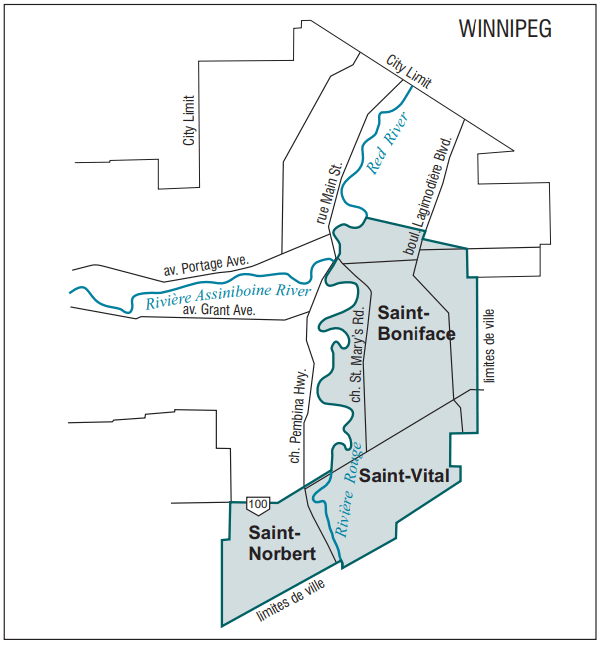 These changes were necessary to provide a wide range of health care services to the Francophone population. Bilingual primary care services can still be found at CDS, while urgent care is available at The Vic, and emergency services at SBH. Having The Vic provide bilingual services works especially well because our catchment area includes major portions of the designated bilingual communities of St. Boniface, St. Vital and St. Norbert.
As Victoria General Hospital now has a bilingual mandate for specific units and services, building bilingual capacity to offer the best French service possible is a priority for the next several years. The WRHA, the French Language Services (FLS) department and the leadership at The Vic are striving to create an inclusive and comprehensive environment that fosters French language services.

The bilingual commitment within The Vic's leadership team begins with Rachel Ferguson (née Manaigre), Chief Operating Officer. In September 2019 Rachel was chosen to be the new WRHA French Language Services Executive Lead. Rachel is fully bilingual, understands the needs of the Francophone community and is devoted to developing a bilingual workforce.
Another example of the bilingual commitment at The Vic is demonstrated by the partnership between the hospital and the Centre de Santé Saint-Boniface (CDS) bilingual family medicine physicians' group. As of January 2020, these physicians resumed inpatient work at The Vic after a brief interruption. Additionally, the hospital identified three other site physicians with bilingual capacity willing to care for Francophone patients. The data shows we have an average of four identified French-speaking patients per day on the designated bilingual family medicine unit (5 South). With the help of these physicians, our family medicine inpatients can be usually be cared for in their preferred language.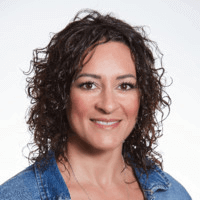 Bilingual services at The Vic is a work in progress and we recognize that it will take time to build bilingual capacity. We are approaching this challenge by two ways: by actively recruiting bilingual candidates, and by identifying and building further bilingual capacity with existing staff. As of March 31, 2020, The Vic had filled 25 designated bilingual positions of various classifications (Nurses, Unit Clerks, Health Care Aides, etc.). We have also identified several employees with bilingual capacity, including Tricia Coulter, Manager of Patient Care on Unit 5 South. Tricia is a dedicated manager that strives to implement best practices regarding French-language services to the patients on her unit.
Identifying Francophone patients is another key to achieving a successful French Language program at The Vic. To better identify and serve Francophone patients, an "Active Offer" is made as patients are being triaged in Urgent Care. The active offer concept means that the service providers publicize the availability of services in both official languages and create an environment where the public is completely at ease in either English or French. Regionally, efforts are made city-wide to track and transfer French-speaking patients to The Vic if we can meet their care needs.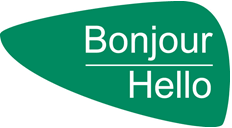 Another initiative underway is to focus on bilingual communications and the translation of patient material into French. This can be demonstrated by the upcoming launch of the hospital's bilingual website and social media posts. All patient material such as forms, patient information, signage, etc. will eventually be available in both Official Languages.
The Vic is not yet a fully bilingual site, and significant work remains to achieve that goal. However, we are committed to doing all we can to serve the public in both Official Languages. We believe that the implementation of designated bilingual units and the further bilingualism efforts will eventually address the needs of the Francophone community of Manitoba and ensure that we offer the best quality service and safest care possible.
Many thanks to Joel LaFond, Regional Manager, French Language Services, WRHA