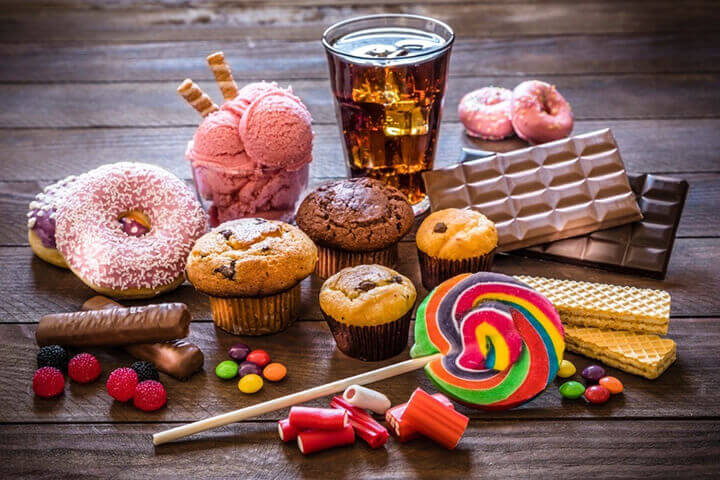 Choosing the Best Advice for Healthy Eating
June 11, 2020
During this challenging time, engulfed with change and complicated by restrictions, there is a tendency to reach out for what feels right and what offers us comfort. From our earliest memories, food and beverages have been our "go to" when we needed to be energized, when we wanted a sense of wellbeing, and when we looked for reassurance or security. The challenges of the pandemic may explain why you are having "snack attacks", craving high energy food more often than usual, eating more, or perhaps finding your weight creeping up.
Our Registered Dietitians, like Phyllis Marsch R.D., offer nutrition consultations to patients for various medical reasons. Most recently, due to COVID-19 guidelines, Marsch reports that our patients are frustrated with their lack of self-control on food and beverage choices, volumes and frequency of eating throughout the day and in some cases into the night. Combined with a reduced level of activity the eventual outcome can be weight gain. If this is your experience, be reassured that you are not unique in this dilemma … it is an epidemic in this pandemic era!
If you are ready to consider some nutrition education, or if you are looking to boost your immune system as a response to the pandemic, you will find that there are a multitude of sources willing to advise you. Especially when the going gets tough and feelings of defeat or disappointment set in, the choices can be overwhelming. If you are looking for a safe journey to healthy eating please review your options with caution because some alternatives will be more beneficial than others and some can even be dangerous. Marsch points us to the following list of tips, shared by Dietitians of Canada, which offers key points on how to spot misinformation:
If the information sounds too good to be true, then it likely is. Be wary of quick fixes and miracle cures.
Be concerned if an organization is trying to sell you products such as supplements rather than educating you on how to make healthier food choices.
Nutrition advice should be based on the best evidence-based information and scientific research. Do not rely upon information based on personal stories even though they are very compelling.
Is the claim based on a single study or a few research studies? Were the studies conducted with cells in test tubes or Petri dishes, in animals or in humans? The stronger the study design and the more studies available that draw the same conclusions, the stronger the evidence that something is reliable.
Who is providing the nutrition advice? Get the credentials so you know the person's qualifications and ask – are they associated with a university or a licensed registered practitioner. Note that health professionals' titles are protected by law.Choosing the right foods is certainly one of the keys to creating an overall sense of wellbeing. This connection is more important than ever during challenging times like these. If you need guidance to make nutritional changes be sure to choose your advisors carefully.